Meet the team of experts that lead the Turner MIINT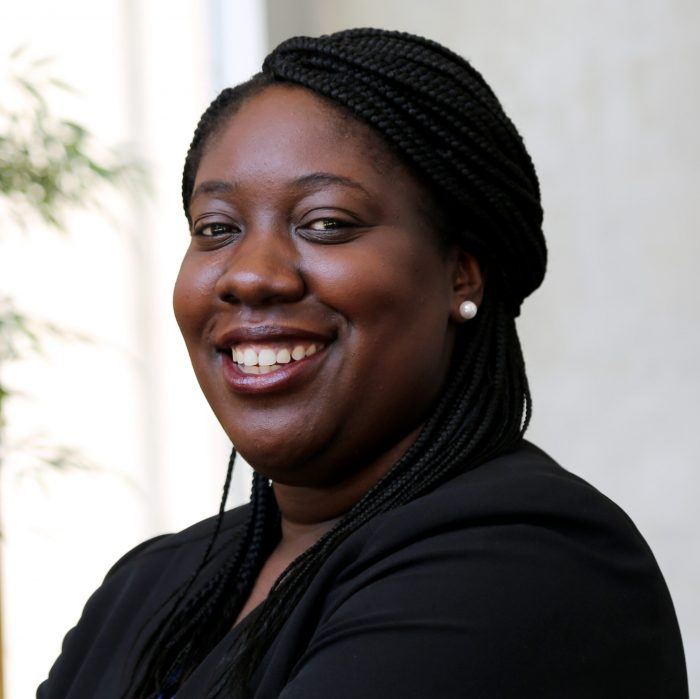 Adwoa Asare
Program Manager, Bridges Impact Foundation
Adwoa serves as full-time Program Manager of the MIINT program. She earned her Social Impact MBA from The Heller School at Brandeis University. During her time in school, she was a Net Impact Fellow for Impact Investing and Diversity, as well as graduation speaker and president of her MBA class. Prior to business school, Adwoa worked at Habitat for Humanity for eight years as an Associate Director and community organizer. She is a talented program manager with an entrepreneurial spirit and spark for inclusive ideas. Adwoa earned her BA in Psychology from Wake Forest University.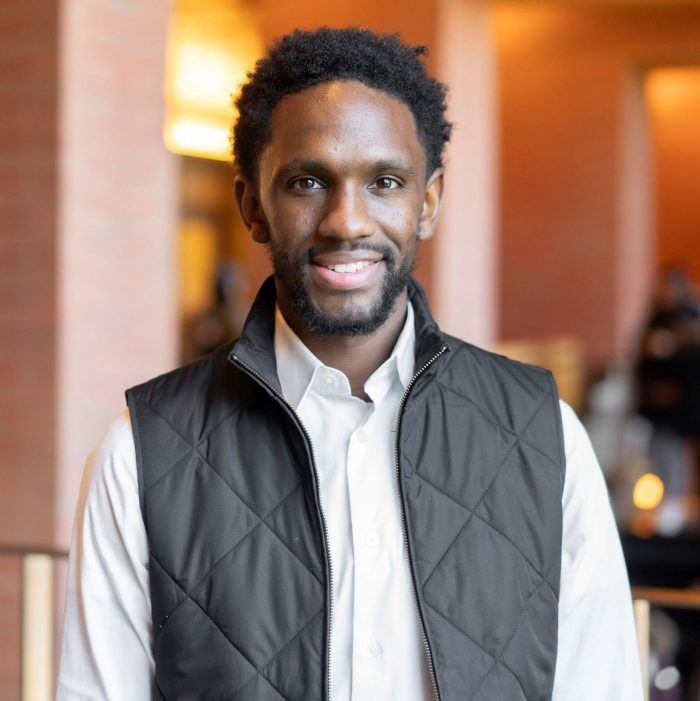 Jay Corbin
Team Coordinator, Wharton Social Impact Initiative
As Team Coordinator, Jay helps manage day to day activities at WSII including payroll, event management, and administrative support. He looks forward to helping students find a program within WSII that will hopefully strengthen their desire to pursue a career in social impact. Before coming to WSII, Jay worked at the Penn Children's Center as the Front Desk Manager, helping to manage a team of teachers and staff while maintaining both their website and databases.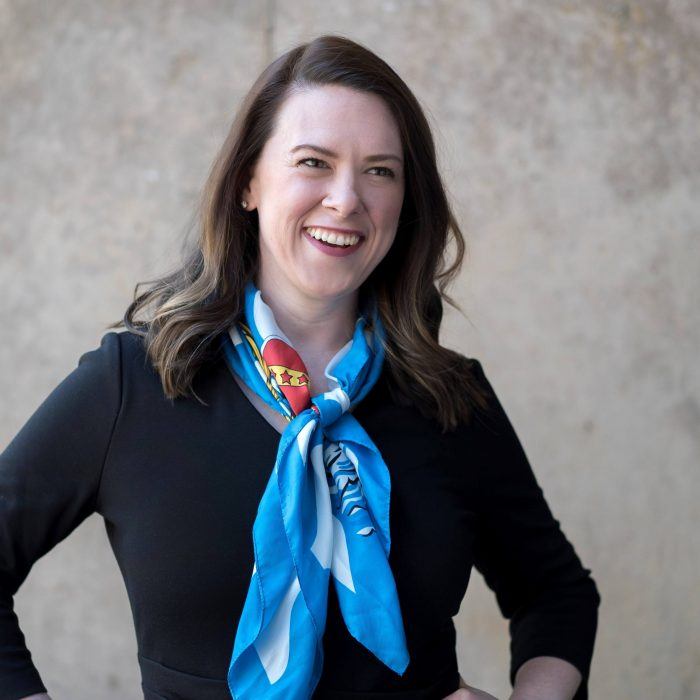 Sandra Maro Hunt
Managing Director, Wharton Social Impact Initiative
Sandi leads Wharton Social Impact Initiative's team in delivering best-in-class experiential learning opportunities and producing influential research. She has co-authored reports including "Four for Women," "Can Investing in Public Equities Improve the Lives of Women?," "Project Sage," and "Project Sage 2.0." She is a host of the social impact podcast, "Dollars & Change," and has served as an investment committee member and judge for many impact groups and competitions. Prior to joining WSII, Sandi worked in consulting at Accenture and served as Vice President of Operations at Back on My Feet. She graduated with honors from Bucknell University where she studied business, and is currently a candidate for a Masters of Organizational Dynamics at the University of Pennsylvania.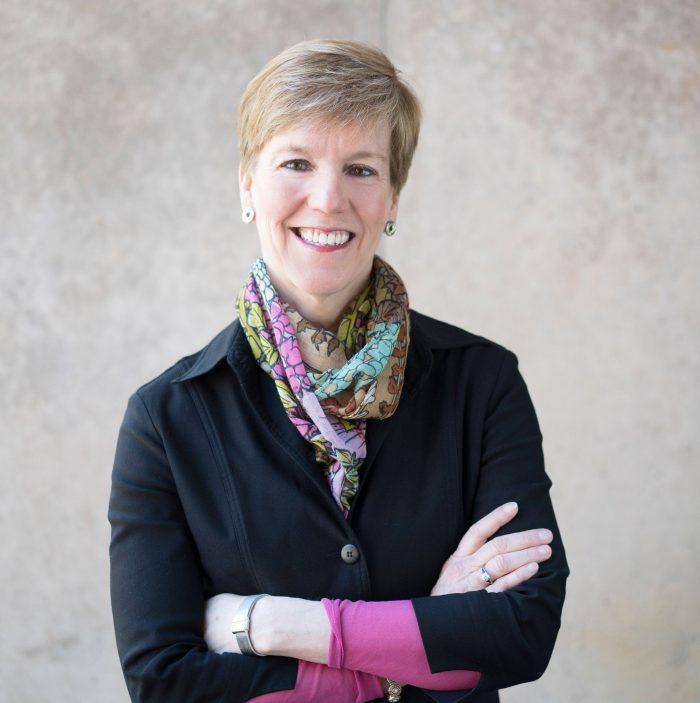 Katherine Klein
Vice Dean, Wharton Social Impact Initiative
Katherine Klein is the Vice Dean for the Wharton Social Impact Initiative (WSII), whose mission is to build the talent pipeline and evidence base to support business and capital markets in creating sustainable solutions to the world's greatest social and environmental challenges. As Vice Dean, she shapes WSII's vision and strategy, research, partnerships, and faculty engagement.
She co-founded the Wharton, Harvard, and University of Chicago Impact Finance Research Consortium and leads WSII's research on the goals, structure, management and financial performance of impact investing private equity and venture capital. She is also conducting research on the effects of leadership succession on organizational change and effectiveness.
She is an award-winning teacher and research scholar and a fellow of the Academy of Management, the Society for Industrial and Organizational Psychology, the American Psychological Association, and the Association for Psychological Science. She is also a member of the board of directors of United Therapeutics and serves as an advisor to the University of Global Health Equity in Rwanda. Professor Klein received her B.A. in Psychology from Yale University and her Ph.D. from the University of Texas at Austin.
Eduardo Medeiros
President, 11 1/2 Holdings, LLC
Eduardo Medeiros is the President of 11 1/2 Holdings, a private investment family office. He is a mission-driven investor and entrepreneur with experience advising, building, and investing in socially conscious companies. Eduardo draws from prior experience as a private equity investor and healthcare investment banker, as well as operator of a successful healthcare services business.
Formerly an investor with Goldman Sachs Urban Investment Group, a private equity platform making equity investments in companies owned, managed, or providing services to ethnic minorities across the country. He is also a former Goldman Sachs Healthcare Investment Banker, having successfully completed several M&A and financing transactions on behalf of his clients. He is a co-founder of SUN Behavioral Health, a national operator of freestanding psychiatric hospitals providing mental health services to underserved populations across the country. Eduardo has a multicultural background from having lived and worked in multiple geographies around the world, and has a personal passion for helping advance causes related to minority and underprivileged populations.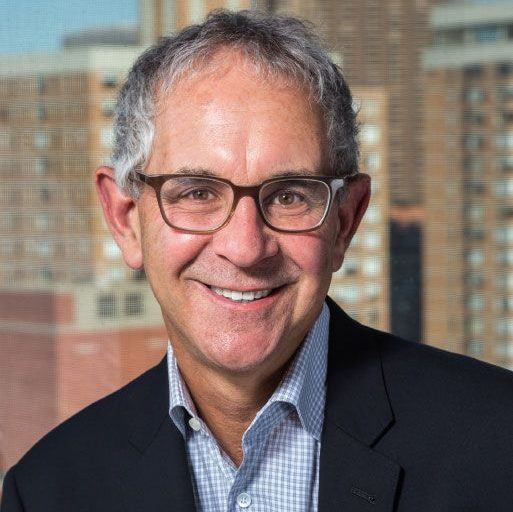 Ron Moelis
Co-founder and CEO, L+M Development Partners & Moelis Family Foundation
Ron Moelis is a co-founder of L+M Development Partners and its affiliated companies. He is a founding member of the New York State Association for Affordable Housing and the co-chairperson of Building Skills NY. Ron also serves on the Board of Trustees of the Tenement Museum and Board of Trustees for Montefiore Health Systems. He is also on the National Advisory Board at the Netter Center for Community Partnerships at the University of Pennsylvania, and the Advisory Board at the Furman Center at New York University.
A graduate of the University of Pennsylvania, he holds both a B.A. in history and a B.S. in economics from the Wharton School and a J.D. from New York University. He was named Entrepreneur of the Year for Real Estate in 2012 by Ernst and Young for his many years of innovation and creativity in real estate finance and development.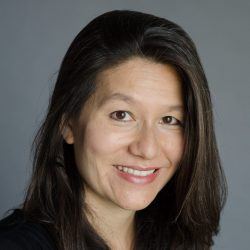 Tasha Seitz
Partner, Impact Engine
Tasha Seitz is a Partner for Impact Engine, a venture fund that invests financial and human capital in early-stage, for-profit technology businesses that are improving education, health, economic empowerment, and resource efficiency. Tasha has two decades of venture capital investment experience as a partner with JK&B Capital, a technology venture capital firm based in Chicago with over a billion dollars under management. As a partner, she has been responsible for identifying, evaluating, and making investments in early stage start-up software companies, serving on the board of directors, managing growth, coaching and hiring management teams, and exiting investments through sale or initial public offering. In addition to her investing roles, Tasha serves as Adjunct Professor of Social Enterprise at the Kellogg School of Management. Tasha has served as the board chair for Spark Ventures, a non-profit venture philanthropy organization investing in NGOs serving vulnerable children in developing countries. She is also founder and former board chair for the Chicago chapter of Social Venture Partners.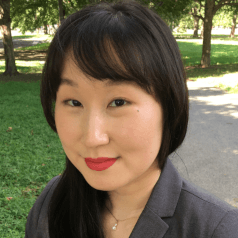 Yuri Seung
Program Manager, Wharton Social Impact Initiative
Yuri manages WSII's experiential learning opportunities for graduate and undergraduate students. Prior to joining WSII, she worked at the Office of University and Community Partnerships at Drexel University and Bloomberg Philanthropies. As an undergraduate, Yuri studied in Tokyo researching issues affecting women and minorities, and studied Chinese at Middlebury Language Schools. She holds a BA in English and Asian Studies from Temple University where she graduated with honors. Yuri is also currently working on a conceptual writing project as a graduate student at the University of Pennsylvania. When not working or studying, she enjoys experimental records, genre films, skincare, graphic novels, and fitness training.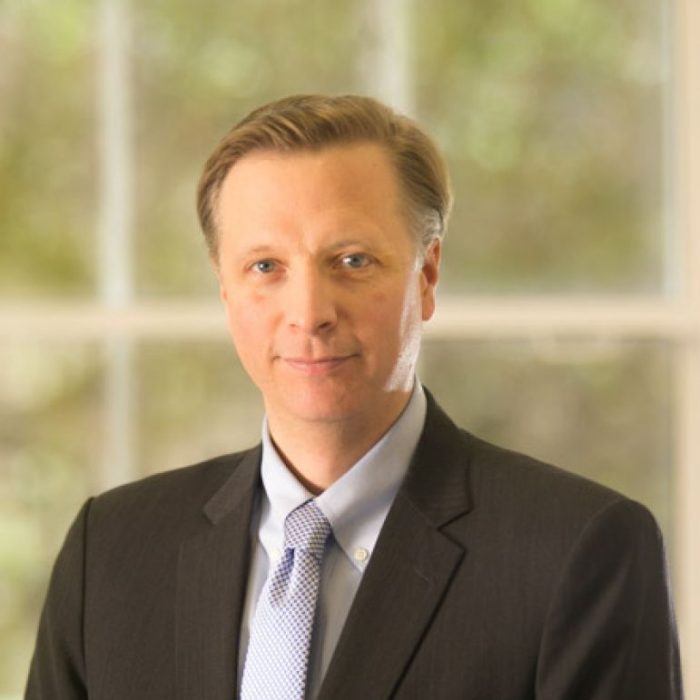 Brian Trelstad
Partner, Bridges Fund Management
Brian Trelstad is a Partner at Bridges Fund Management's U.S. Sustainable Growth Fund, an investment fund dedicated to impact and sustainable investing. He is also a co-chair of the Impact Capital Managers, a network of over 50 market rate impact investors in the United States managing over $5B in AUM. Brian joined Bridges in 2012 after having been the Chief Investment Officer at Acumen Fund, where he oversaw the investment of $50M into portfolio companies in India, Pakistan, Kenya, Tanzania, South Africa, and Ghana. Prior to Acumen, Brian was a consultant at McKinsey & Company, a program officer at the Corporation for National Service, and helped start several for-profit and non-profit social enterprises. He serves on the boards of several of his portfolio companies at Bridges and two non-profits: VisionSpring and Candid. He is a Kauffman Fellow and a Henry Crown Fellow of the Aspen Institute. He has a BA from Harvard, an MBA from Stanford University, and a Masters in City and Regional Planning from UC-Berkeley. He teaches social entrepreneurship and innovation at Harvard Business School.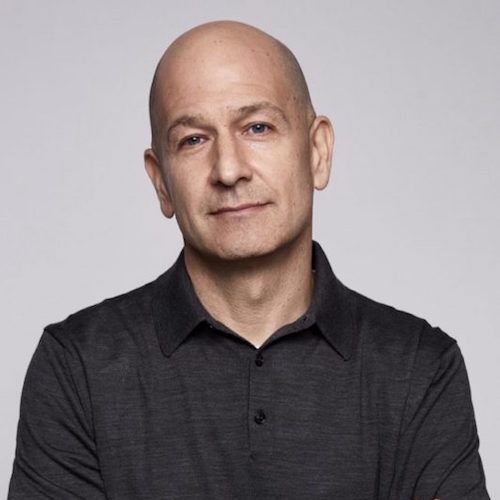 Bobby Turner
Bobby Turner, Principal and Chief Executive Officer, Turner Impact Capital
Over the past two decades, Bobby Turner has established himself as a pioneer in the area of social impact investing. Since founding Turner Impact Capital in 2014, he has rapidly built one of the nation's largest social impact investment firms, with over $3 billion in investment potential to help address some of the country's most pervasive social issues with real estate solutions. As former Chairman, CEO and Co-Founding Partner of Canyon Capital Realty Advisors (CCRA), he oversaw a commercial real estate and mortgage asset portfolio totaling over $12 billion and was responsible for launching several groundbreaking funds that helped define the "triple bottom line" investment movement. In his years as a social impact innovator, Bobby has dedicated himself to providing sound financial returns for investors while fostering opportunities for the communities in which his funds invest.
Bobby is a graduate of the Wharton School at the University of Pennsylvania (B.S., Finance) where he serves on Wharton's Board of Overseers and where he has endowed a number of initiatives focused on social impact and triple bottom line investing. Today these programs have grown to include curriculum development, summer internships for students interested in pursuing social impact careers, financial scholarships for minority students, the Turner Social Impact Society, and the Lauren and Bobby Turner Executive Speaker Series for Social Impact.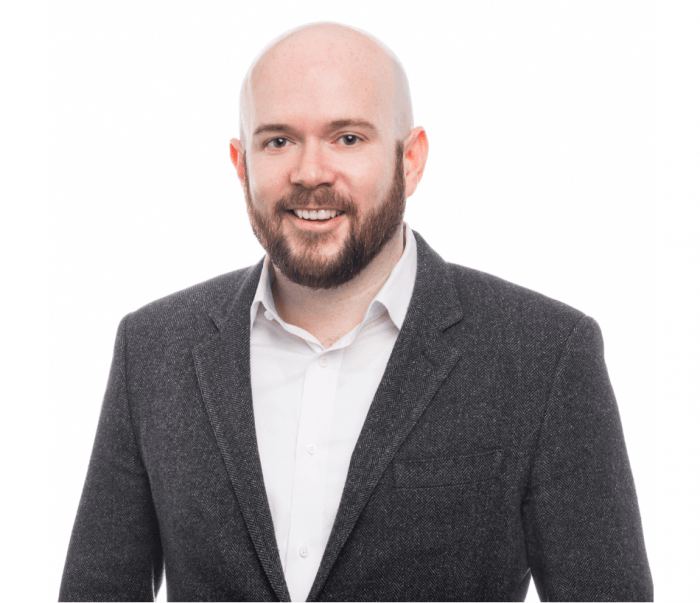 Brian Walsh
Head of Impact, Liquidnet
Brian Walsh is head of impact for the fintech firm Liquidnet, where he focuses on mobilizing private capital for public good. He established and chairs the Liquidnet for Good Fund, making early-stage investments in companies offering scalable solutions to social and environmental challenges. Brian also oversees engagement and impact opportunities for Liquidnet's global employee base. In addition to the MIINT Steering Committee, Brian serves on the board of the Agahozo-Shalom Youth Village (ASYV) in Rwanda, Liquidnet's main charitable partner; is Vice Chair of the board of GlobalGiving, the largest nonprofit crowdfunding platform; and Chair of the board of INCO US, a nonprofit that runs accelerators for impact entrepreneurs. He also serves on the Ubuntu Advisory Council for the Charlize Theron Africa Outreach Project. He is a senior advisor to the media company ImpactAlpha and hosts its "Returns on Investing" and "Impact Briefing" podcasts. Brian is an adjunct professor at Georgetown University, where he created the "Financing Social Impact" graduate course.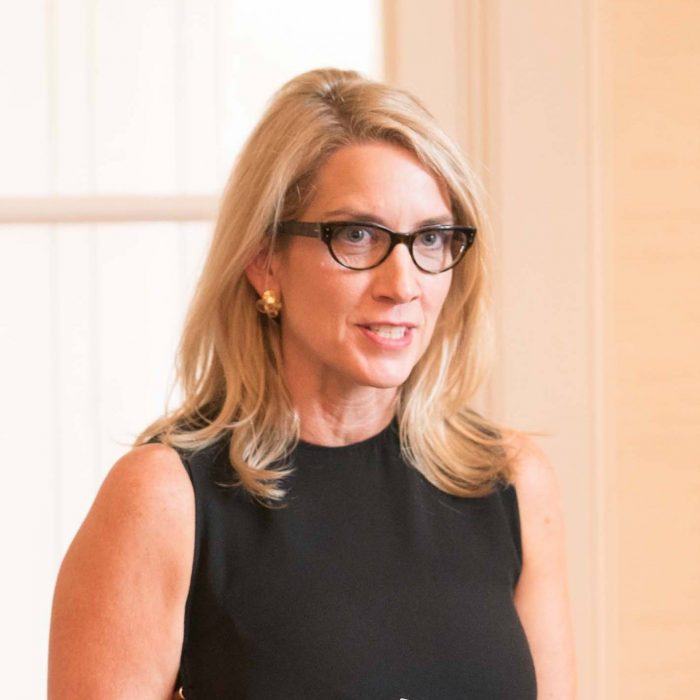 Jennifer Walske
Adjunct Assistant Professor, UCLA Anderson
Dr. Jennifer Walske is a visiting Scholar at Berkeley-Haas, and an assistant professor (adjunct), and the lead faculty advisor for impact investing @ UCLA Anderson. She was previously the interim Faculty Director for Impact@Anderson and a Social Impact Fellow at Berkeley-Haas. As a writer, researcher, and investor, Dr. Walske sits on numerous for profit and non-profit boards. Her research centers on the funding and scaling of startups, with an emphasis on social startups and social venture capital firms. Dr. Walske has received numerous research and teaching awards including the "best paper" award from NYU Stern's Social Entrepreneurship Conference and the Cheit Award for Teaching Excellence at Berkeley-Haas. Prior to her academic career, Dr. Walske was an institutional All-American ranked investment banking securities analyst and a regular commentator on both CNN and CNBC. Prior to investment banking, Dr. Walske served in product marketing roles at Synopsys and Intergraph. She holds a doctorate in strategy and entrepreneurship from Boston University, an MBA from Santa Clara University and a BA in Communication Studies from UC Santa Barbara.